I am sharing some precious memories from the visit at Senselab (funded by PROMOS grant) and self-organized residency in Montreal that we have put together with my collaborator and partner Borys Słowikowski. I am unspeakably grateful for this time that we have spent at Senselab, surrounded by inspiring patchwork of fabrics, creatures and moments. We have entered a rhizome that brought us a series of magic encounters.
(big thanks to Erin Manning, Halbe Kuipers, Matisse A-M, André Fogliano, Ben, Emma Flavian, Lea Ehret, Kelann Currie-Williams for all shared talks, meals and activities)
︎︎︎senselab
︎︎︎www.inflexions.org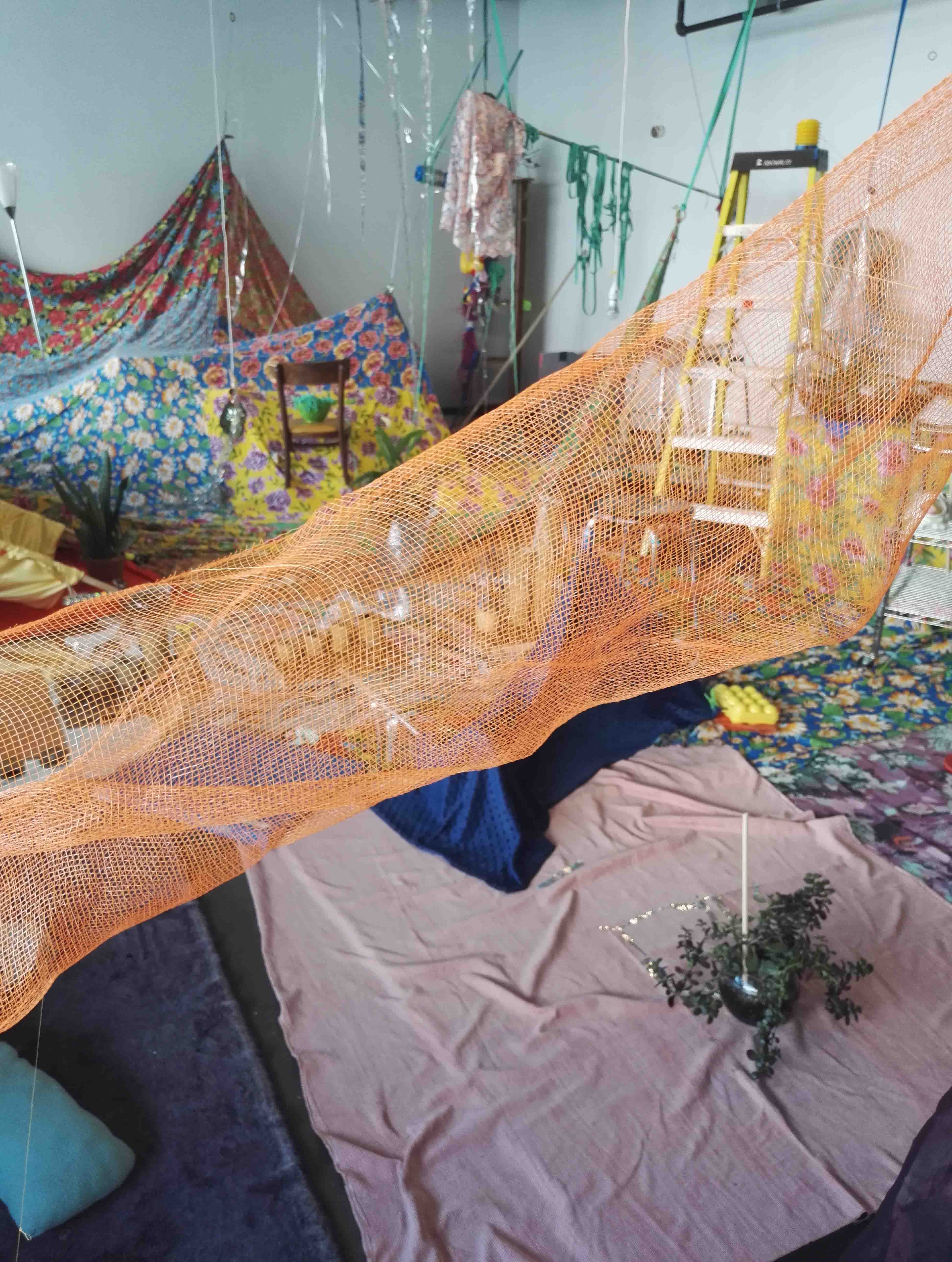 ︎ Hudson city
Warm welcome by Sara Rita Kosmowska and exploring the suburbs of Montreal.
︎ Shaughnessy Village & La Petite-Patrie
Hospitality and great energy of our hosts in Montreal: Burdock Jenkins-Crumb, Gino Imagino and Peggy Hogan, providing us comfortable conditions to live and work.
︎︎︎www.ginoimagino.tv
︎︎︎mmuudddd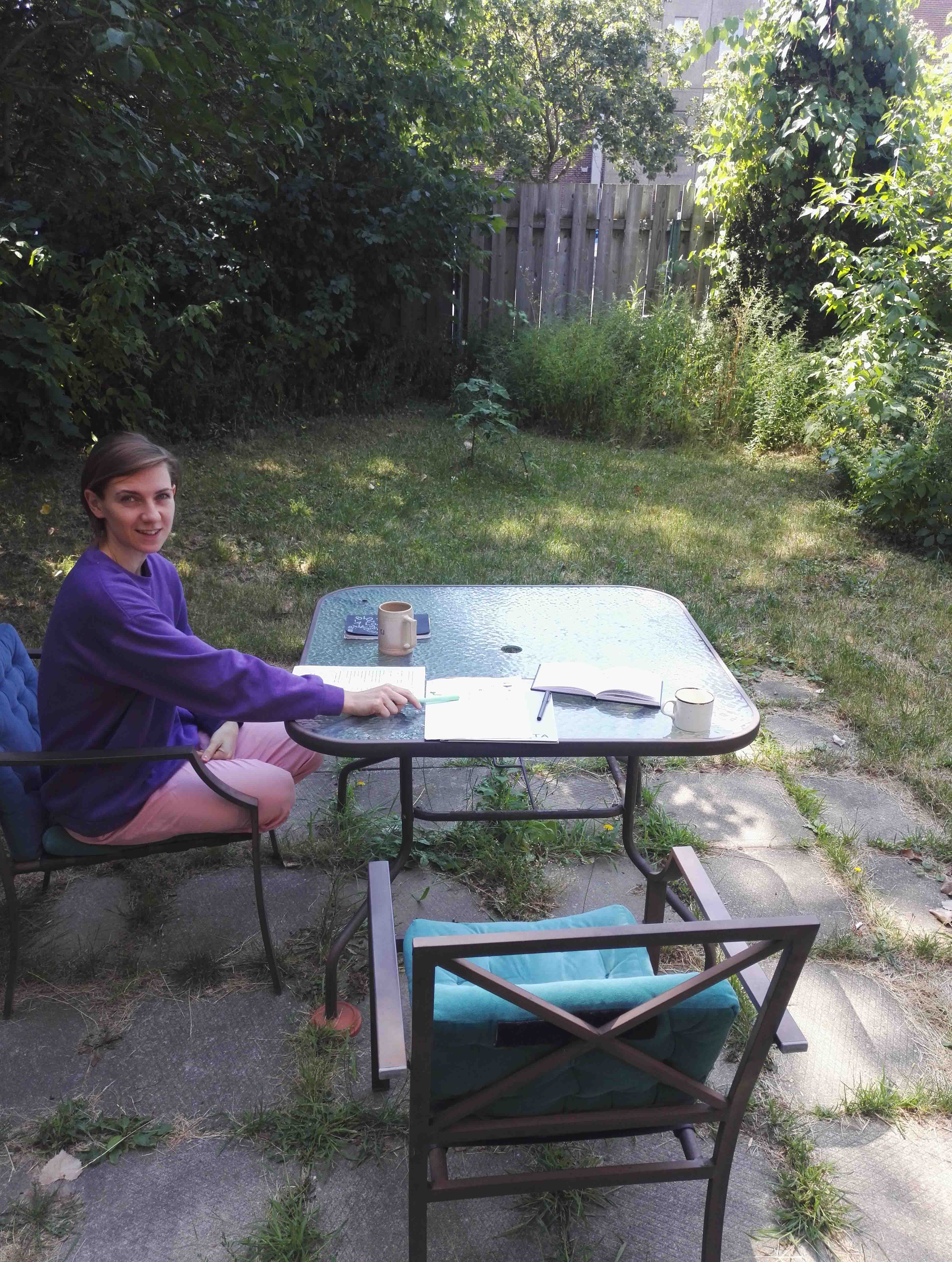 It is a Jamaican restauant run by Claudella Phoenix Gillies - woman full of joy, care and strength. This is the first place that we came across through Senselab and bonded with.
(I recommend to visit this place and try delicious food!!)
︎ Jeanne-Mance Park
Performing scores of Pauline Oliveros with amazing
PIKAMA
ensemble.
︎︎︎Diving for Dreams
Another meaningful moment in Fonderie Darling - exhibition of local artist Barbara Steinman.
Very coincidental encounter with Cindy Phenix at opening of her exhibition.
︎︎︎phenixcindy.com
︎ Concordia
Extremely valuable, inspiring and motivating time that we have spent with Miri Chekhanovich while spontanious meetings, visits at her workshop at Concordia, hanging out and working together.
︎︎︎mirichekhanovich.com
︎ In the studio with Sharp Chicks in the Instant
Playful improvisation session with Catharine Cary and Nina Bouchard.
It is a non-profit artistic collective that we got to know through Senselab. They run a coffeehouse
Coop Café Les Renards
where we could rehearse in barter and share a physical practice that we have researched on - Working with the obvious.
(big thanks to Luke Shirock, Xavier Neszvecsko and Laïla Breger)
A beautiful dance studio run by Jonah Leslie, independent (dance) artist. We came to this place to take part in the CI workshop and ended up organizing an artistic event together, thanks to the trust and good will that Jonah gave to two strangers. Thanks to this collaboration we could work on the performance Doing things in front of others with two local artists: Miri Chekhanovich and Burdock Jenkins-Crumb.
The idea to perform Doing things in front of others evolved into collective action. We co-organized an event "Doing things - performative evening" assembling three performances, dinner and a concert. We have co-created and co-organized it with people coming from different contexts that we came across during our stay in Montreal, creating new threads or strengthening existing ones in a bizarre web of relations.
(thanks to Jonah Leslie, Miri Chekhanovich, Burdock Jenkins-Crumb, Karen Fennell, Lune très belle, Renae Shadler and Nicholas Bellefleur)