"People that I don't know well are staying at my place. When they are around I am tensed. I am repeating things, like standing up and looking at the oven, then coming back to have my tea, then standing up again..."

Doing things (in front of others) / Robienie rzeczy przed innymi is a performance based on fragility of improvisation and (impersonal) affect that becomes a common ground for everyone engaged in the situation. Stretching time, navigating the gaze, generating the space for unexpected feelings and fabulations to emerge. Performers and visitors together form a collective body that carries out the work of fabulating - primarily by the fact of being enmeshed (physically and semantically) here and now.
"HOW TO ACKNOWLEDGE THE OBSCURE BUT UBIQUITOUS INTENSITY OF IMPERSONAL AFFECT?"
/Jane Bennett · Vibrant Matter. A Political Ecology of Things · 2010/
"...So vermag es Doing things in front of others tatsächlich, das ada Studio in eine andere Welt zu verwandeln. Dabei erinnert es mich ein wenig an Joan Jonas' multimediale Performances, in denen auch sie Körper und eine Reihe anderer Medien und Stoffe, wie Video, Zeichnung, Musik, Textil und Skulptur, miteinander verflicht..."
"Each in tune with the present moment, the three performers appear to be free to act on their impulses, focussing on initiations rather than final destinations. Taking an admirable, compositional risk, they enter a performative state of heightened reception, in which interesting coincidences occur."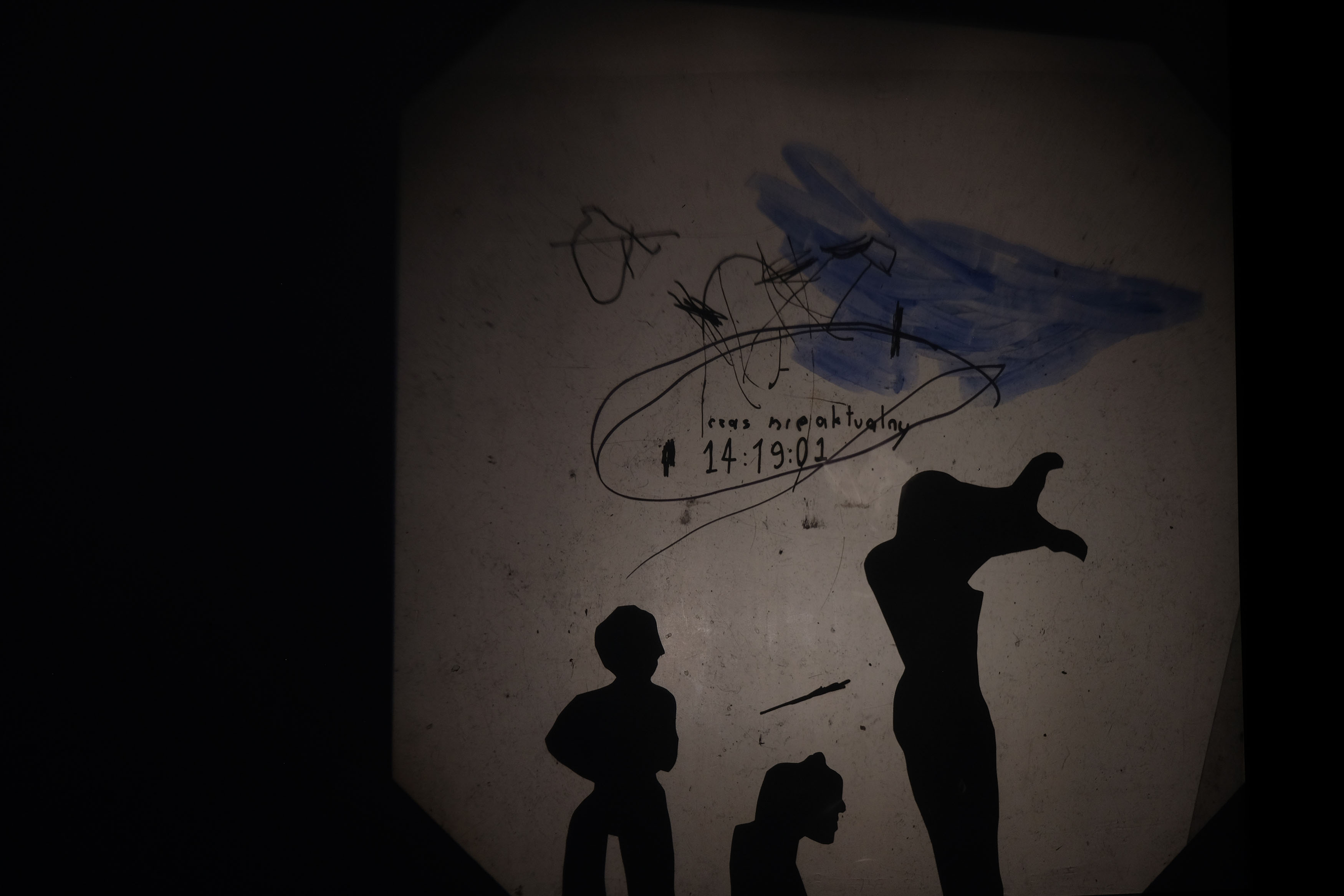 CR
ED
ITS
Concept:
Dorota Michalak, Borys Słowikowski

Choreography & facilitation:
Dorota Michalak

Co-creation, performance & set-up:
Dorota Michalak, Borys Słowikowski, Lena Czerniawska & guests (Tio'tia:ke/Montreal: Miri Chekhanovich, Haley Jenkins-Crumb)


SUPPORTED BY:

︎ HZT Berlin

︎ PROMOS by DAAD (visit at SenseLab)

︎ Adam Mickiewicz Institute

︎ ECHO HOUSE in Tio'tia:ke/Montreal

︎ White Wall Studio in Tio'tia:ke/Montreal


PERFORMED AT:

White Wall Studio - Tio'tia:ke/Montreal (CA), 20.08.2019

NAH DRAN, Ada Studio - Berlin (DE), 9-10.02.2019