#becoming plant #botanic_somatic_active #reclaiming #haptic vision #ecosomatics
WHAT WOULD IT MEAN FOR PRACTITIONERS TO RE-VALORIZE ART AND CULTURE, NOT AS KINDS OF SPECIALIZED PRODUCTION, BUT AS ELEMENTS OF A BROADER PROCESS OF PARTISAN SOCIAL REPRODUCTION?

/Valeria Graziano, Partisan Welfare: Group Phantasy as Social Infrastructure [in:] Solidarity Poiesis: I will come and steal you, 2017/

Exposure is a study that ventures into the somatic, botanic, and active/activist fields, weaving them together.

It aims to observe and foster alternative ways of 'taking space' in an urban setting learning from bodily knowledge and plants' relational abilities. We expose our tangible selves and investigate our material co-extension with the environment to re-imagine the infrastructures and sensorial-scapes of the places we inhabit and look for the (im)possible ways to interfere with the urban fabrics.

Our working methods stem from the common space of the fieldwork and choreography. We apply an ecosomatic approach following the wish for knowledge production to be rooted in the material, kinesthetic, sensuous intelligence. (#haptic vision, #ecosomatics)


Within the research, we unfold principles of meshwork choreography, taking up the concept after Daisuke Muto. In his article 'Choreography as Meshwork: The Production of Motion and the Vernacular', Daisuke Muto uses the idea of meshwork as understood by Tim Ingold, looking at different strategies of (intercultural) collaboration in the field of choreography. It draws attention to the relational, social and situational aspects of creation. Meshwork is a metaphor that sensitizes to "the value of emergent outcomes, differences between research objectives and unintended consequences, and relational skills of encountering, witnessing, and responsiveness."
/ N. Klenk, From network to meshwork: Becoming attuned to difference in transdisciplinary environmental research encounters. "Environmental Science & Policy", Volume 89, XI 2018/

In the context of choreography:
"Meshwork may be discerned in an event which crosses multiple lines of lives. (…) it is not only the choreographer who lives a line, but multiple lines of lives weave a mesh in which the choreographer participates, bringing about events which have not been expected by anyone involved, not even by the choreographer. The choreographer no longer moulds her/his own work, but rather functions within a relational field. The choreographer is thus no longer transcendent but immanent within this world of relational becoming"
/ D. Muto, Choreography as Meshwork: The Production of Motion and the Vernacular [in:] Choreography and Corporeality. Relay in Motion, (ed.) Thomas F. DeFrantz, Philipa Rothfield, Palgrave Macmillan, London 2016/
(#proximity, #embodiment, #observation, #self-reflection)
Throughout the process, the notion of reclaiming space emerged. Reclaiming is a political work (#matters of care). It is an ongoing effort of questioning what is given for granted and inserting desirable qualities rendered non-existing. This notion serves us as an entry point to differentiate and unfold various layers constituting our surroundings.

How do we understand and embody our entanglements with the environment? How do we perceive a sense of agency within it? What is the role of our physicalities?

Drawing on the notion of reclaiming, we aim to recognize what constrains us and makes us helpless. At the same time, it opens us towards fantasy and play, following what excites and nourishes us.

STAYING LOW, REMAINING OPEN TO THE WORLD, BECOMING ATTUNED TO STRANGE AGENCIES

/ Stacy Alaimo, EXPOSED: Environmental Politics and Pleasures in Posthuman Times, 2016/
THINK ABOUT THAT WORD ATTUNEMENT – IT IS BOTH HEARING WHAT IS GOING ON, REALLY DEEPLY LISTENING TO MAKE SENSE OF THINGS – AND BRINGING ONSELF INTO RELATION WITH WHAT IS HAPPENING.
perhaps of the future
turning the skin inside out
to accept to welcome hypersensitive body
merging and coinciding with the very substance of the world
what do they need to be taken care of?
we are excited and we are helpless
leaning to the sadness
leaning to the nuances of the noise
leaning to the void
leaning to the surprises and doubts
micro raves of the field
︎︎︎ EXPOSURE: πρακτικές επανάκτησης του χώρου: WORKSHOPS at UTOPIA LABORATORY & Self Organized Free Theater EMPROS in Athens
"till you can't explain if you started the spin, or the spin started you"

workshop at Utopia Laboratory / 20 VI 2021 / photo by Sunayana Shetty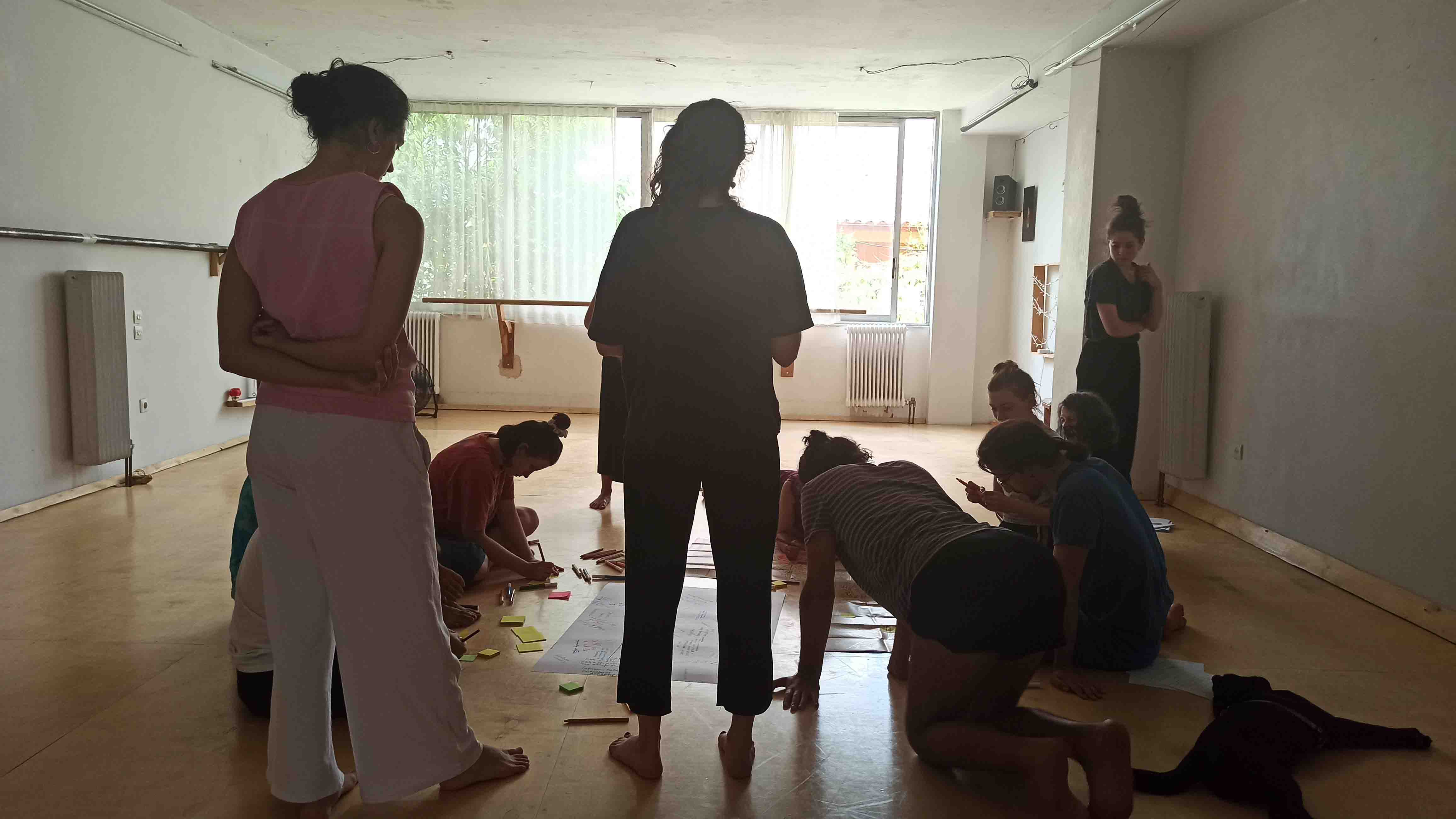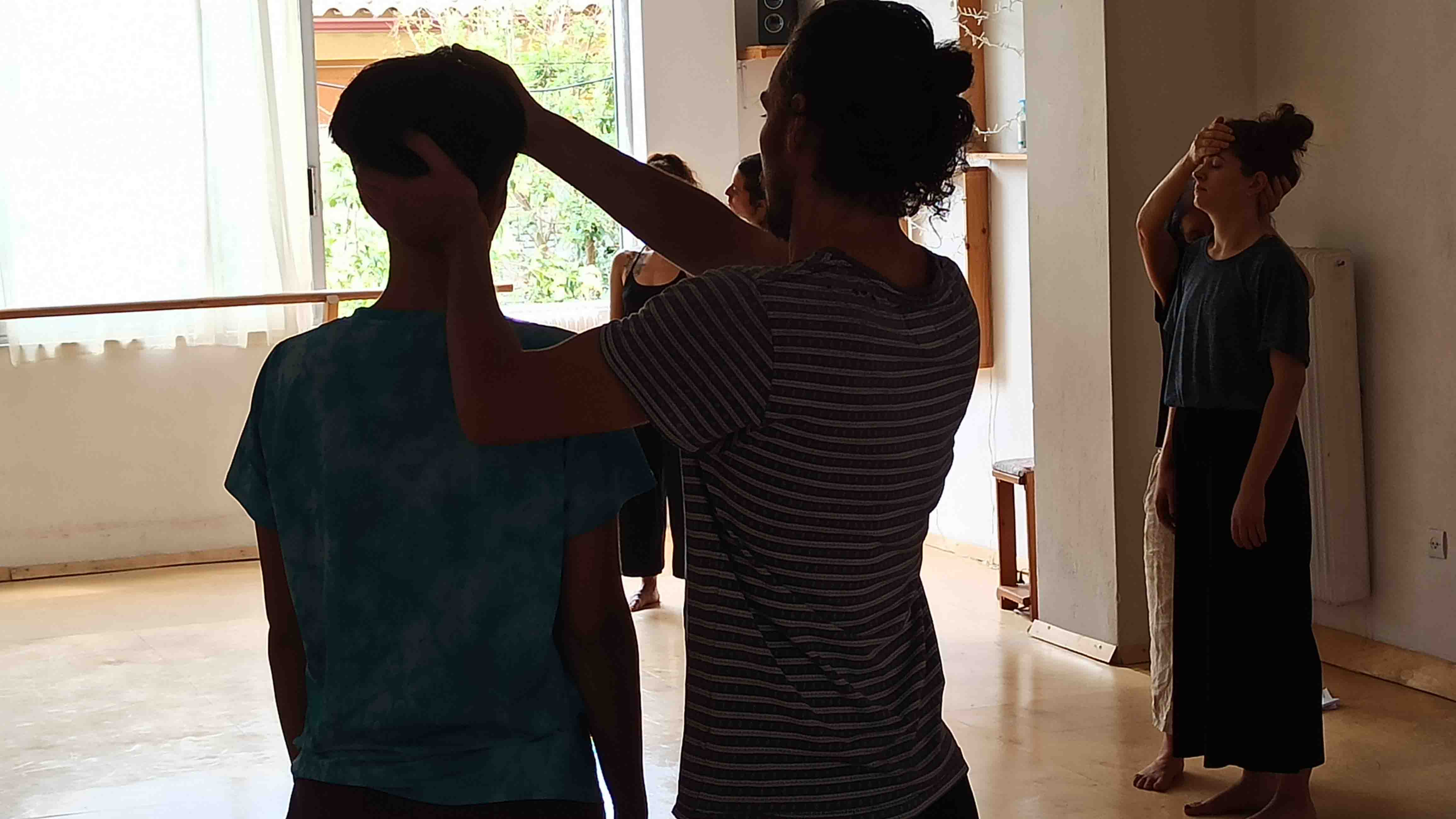 workshop at Εμπρός / 22 VI 2021 / photo by Stergios Dinopoulos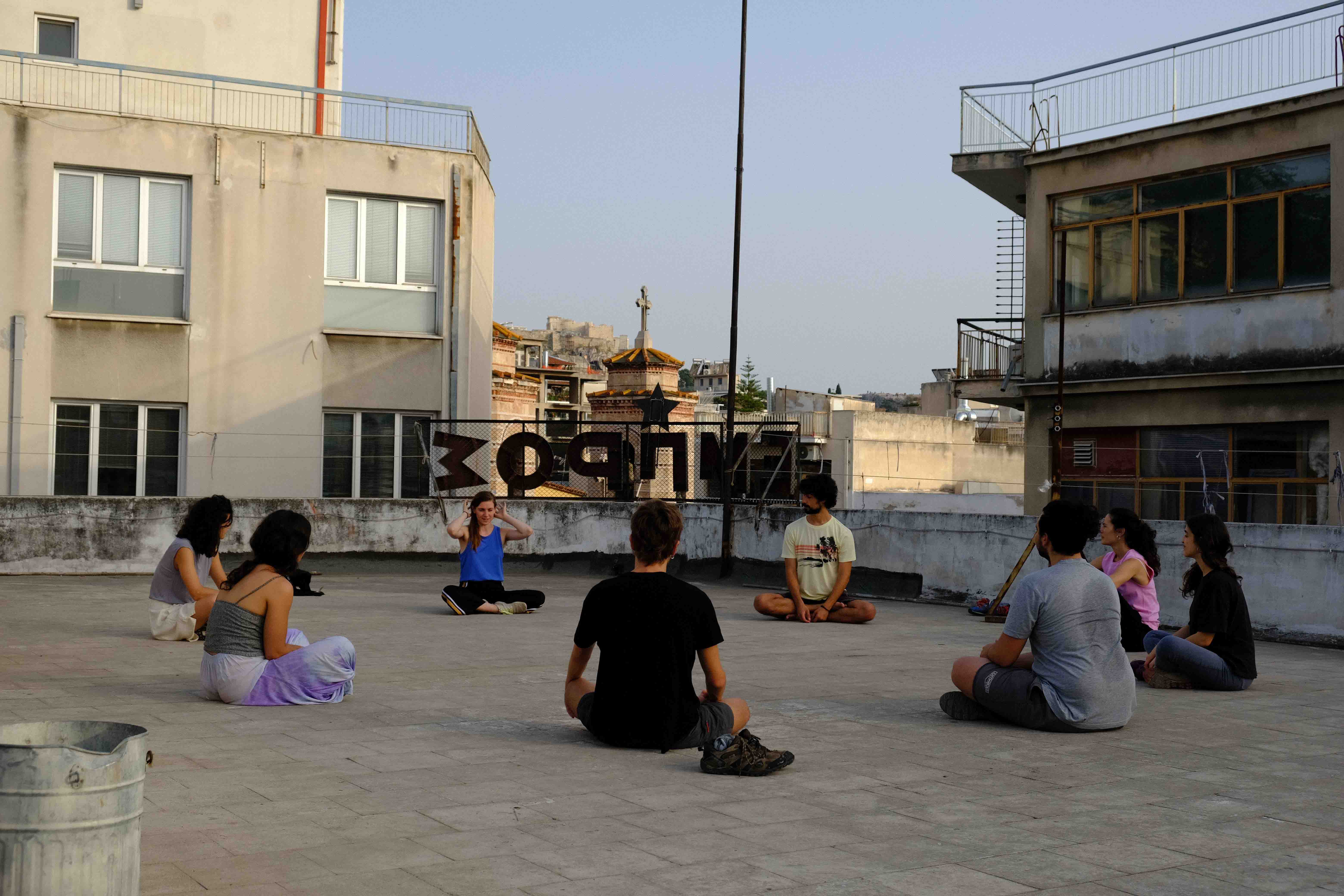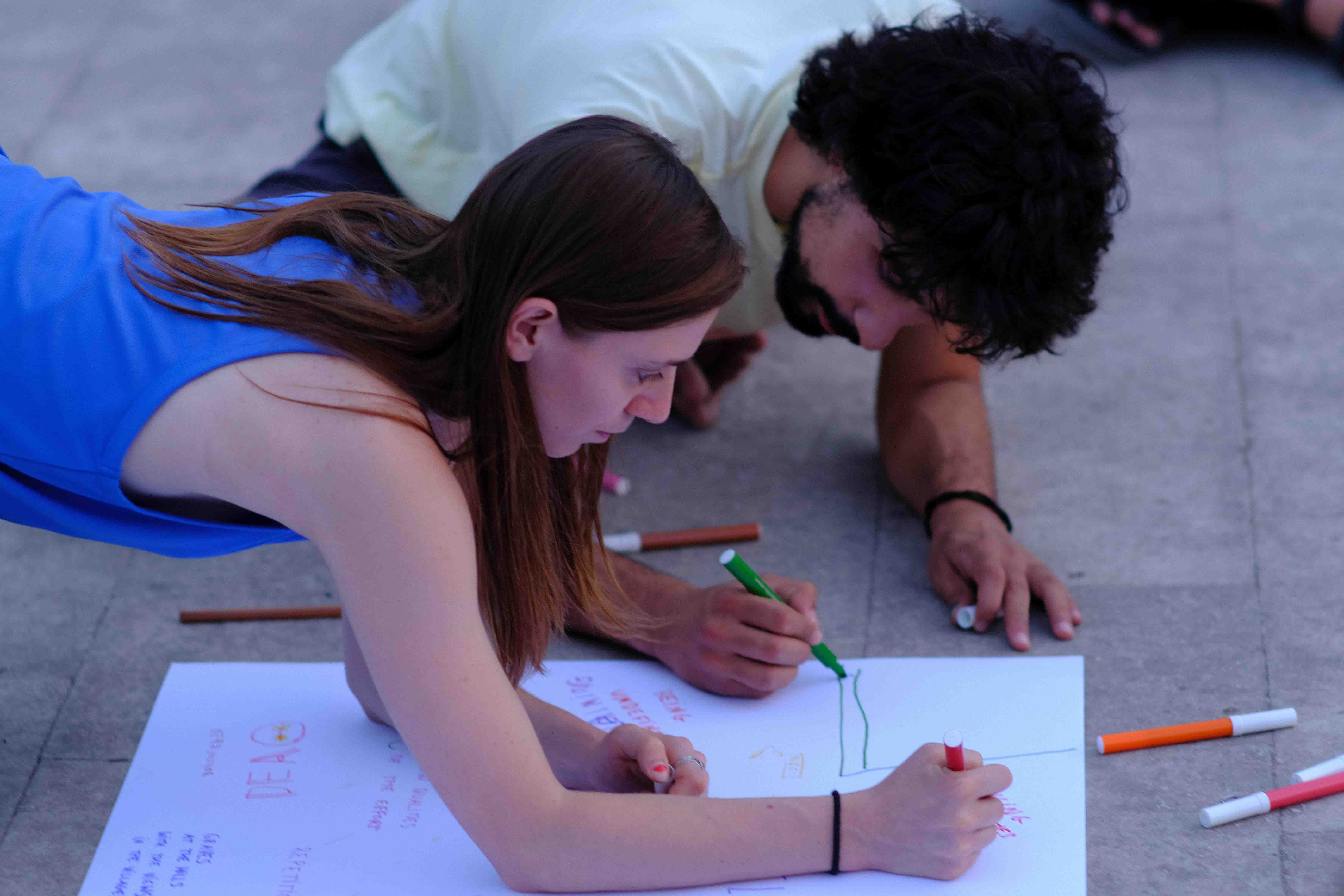 ︎︎︎ EXPOSURE: πρακτικές επανάκτησης του χώρου: INTERVENTION
︎︎︎ EXPOSURE: plant becoming: DANCE SESSIONS #1 at Marzahn Studio2 in Berlin
The research is partly developed in the frame of MA thesis in Intercultural Communication at UAM in Poznań and partly within the DIS-TANZEN scholarship by Dachverband Tanz Deutschland.

Partners:
Katerina Delakoura, Iro Grigoriadi, Utopia Laboratory, Ελεύθερο Εμπρός Αυτοδιαχειριζόμενο Θέατρο.

Substantively and energetically the study is nourished by Dorota Michalak, Katerina Delakoura, Iro Grigoriadi, participants of the workshops at Utopia Laboratory and EMPROS in Athens. All coincidental encounters, places, weather, atmosphere have a very high impact on the work being a huge resource feeding the study.

Photo-video documentation: Sunayana Shetty, Stergios Dinopoulos, Alekos & Christos Bourelias.

Visual materials: Yiannis Selimiotis, Borys Słowikowski.